1968 Tony P Chassis Replica
---built by Jairus Watson Mar, 2006


Build Specs:
Mura "A" can motor with a 24 wind REHco arm
Blue dot magnets inside a "can in a can" shim
Shunted brushes
Hand made super proofer brush tubes
O'Keefe custom made wheels front and rear
1/8th axles in a Tony P designed 4 rail floppy pan chassis circa late 1968
Ball bearings at rear axle
Vintage Cox guide flag
Body 010 Petg Alpha Ford GT 40 painted in Dave Bloom style ala 1968
Modified Russket wheel inserts.
To start with I want to thank Steve Okeefe for the Tony P diagram he sent me many months ago. Using that diagram and the article in Car Model magazine Oct. 1968 the chassis you see before you is the result. Everything is hand cut except the pans which were old Riggen RTR pieces that I trimmed and used primarily because of the already bent rails!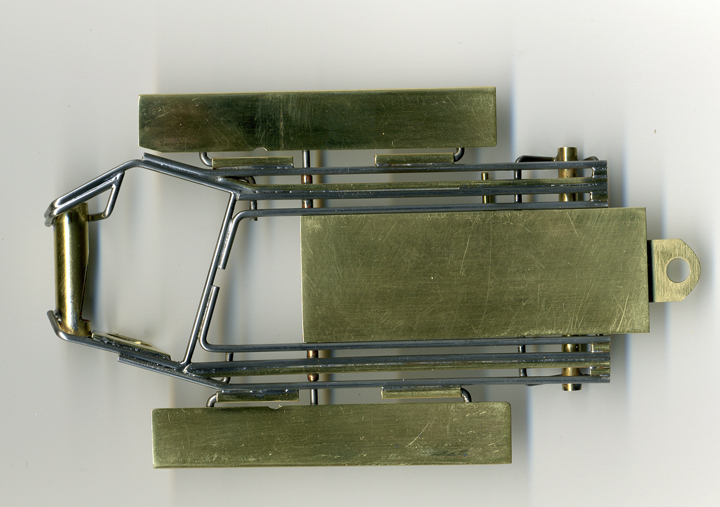 Cox guide, not sure who made the wheels but I think the period is correct. Front wheels are Professor motor.
The body is an Alpha Ford GT 40 Mk IV.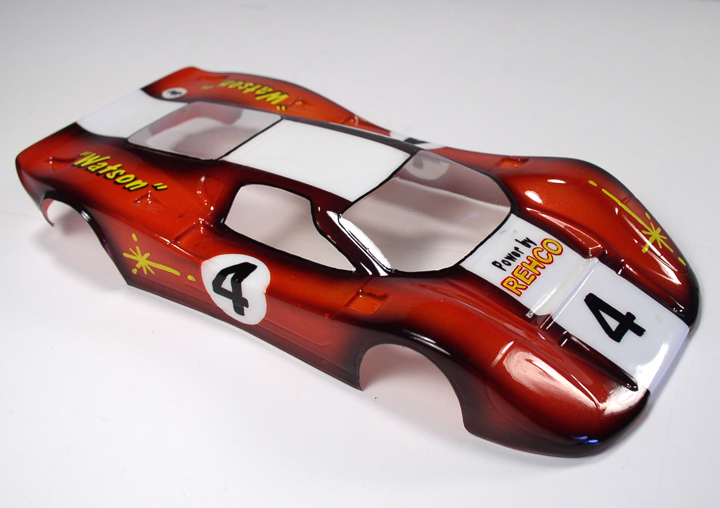 REHco 24 arm, blue-dot magnets, Mura 16D can and end bell, Magnet shim for that "oh so right can-in-a-can look". Mura light brush springs. The A-can Mura was put together with a set of brass brush plates that I cut out of .015" brass.