John Falzarano's Workshop and Museum
April 2016
Ho Slotcars; all brands, all vintages.
John knows how to build things. John also knows how to find things. The scope and depth of his collection is truly amazing. Not just a collector, he builds and he races. He has tried building everything. Motors, winding, bodies, wheels, tires, complete repro chassis, some own design stuff too. He has a great interest in vintage; not just to collect it but to learn from it too.
I had the opportunity to spend a morning with him in his workshop. Here are some pictures from the visit. This only represents some of what you can see on the top layer. There are many layers. Literally, the rafters are full. Tons of boxes. Almost all of it very well indexed. Stories with alot of it. I had to break down the pictures into sections here. PLENTY to see.
John's active on the HO blogs, and races with a group around New Jersey. He's definitely plugged in.
Sano.
The Workshop - it's always good to have the tools to do it right!

Collection Cases, all kinds of cars!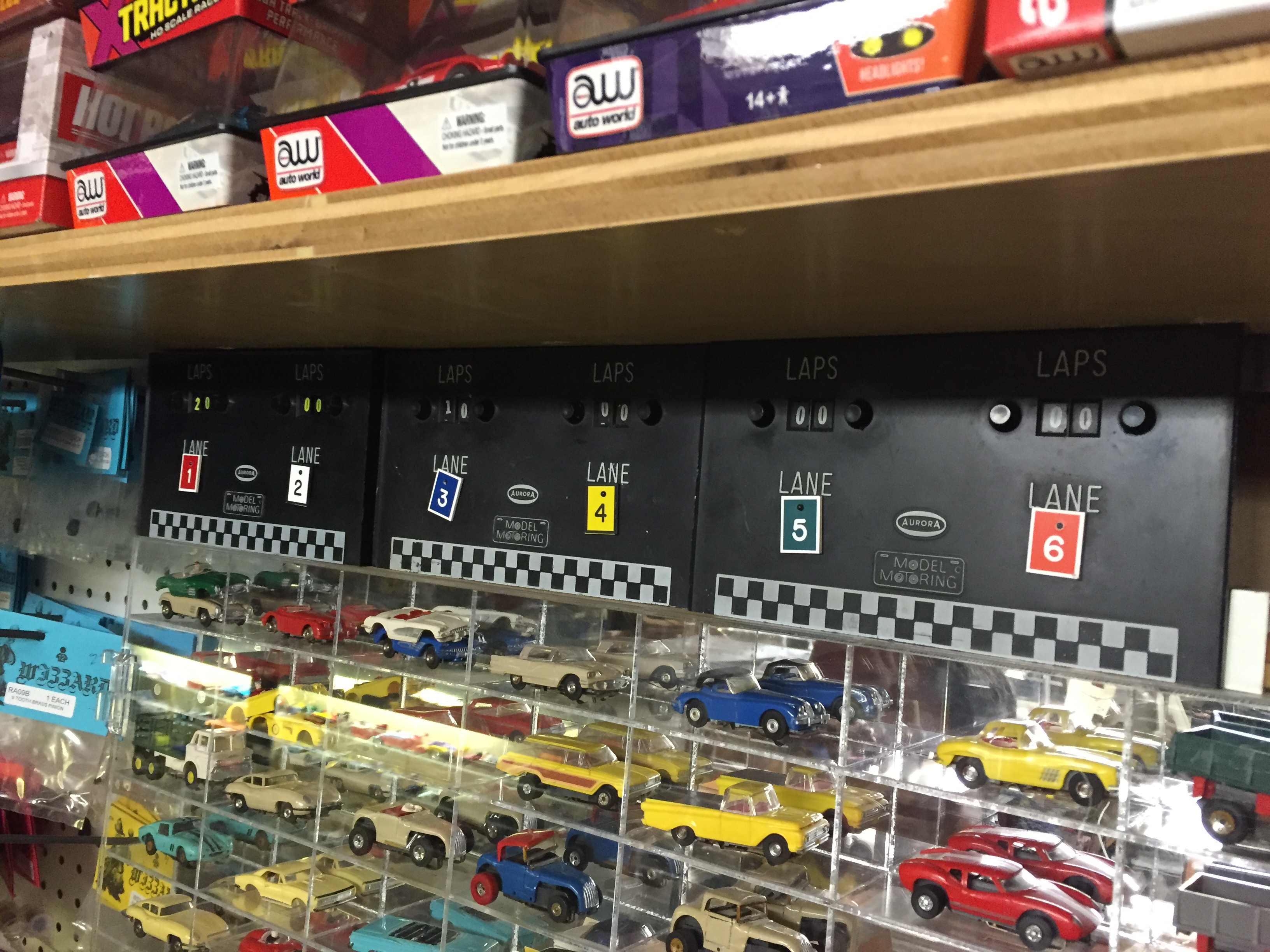 The Leganke Reference Collection (a lot of pictures)

Some vintage (Brass) race cars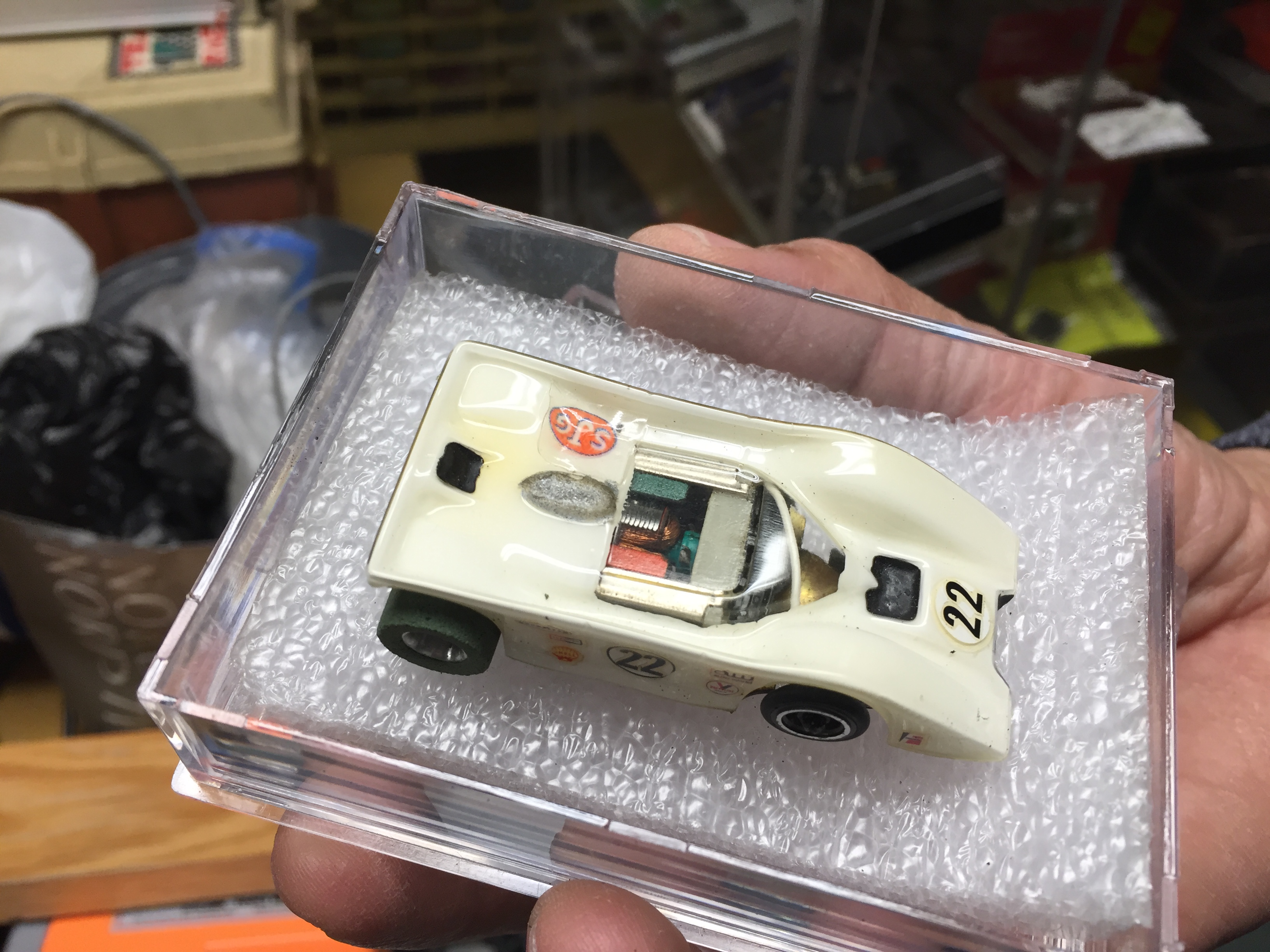 Other neat things