(back to riggenho.com main page)
RiggenHO #010 Lil Red Wagon $99.95
Contact us by e-mail to order!
Here is the RiggenHO Lil Red Wagon. This car really does WHEELIES and sparks down the track! We use the original body mold from the Riggen Industries #106 Little Red Wagon and a hand crafted new "iso" style chassis that is specially weighted to Wheelie Down the Track!!!!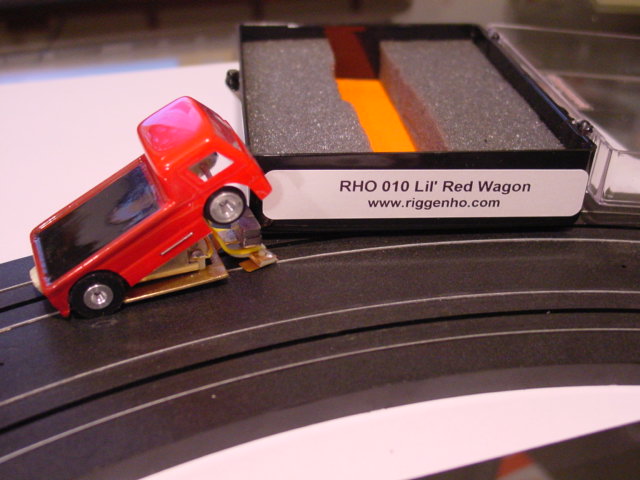 Details:
RiggenHO custom chassis and shaker plate specially weighted to allow the truck to wheelie down the track. The two piece chassis isolates the light body and front wheels from the weighted chassis so that when the car moves, the body flips up and WHEELIES!
GUARANTEED TO WHEELIE!!!!
Custom weighted chassis and guide flag.
Tapered Aluminum Front Wheels, front axle and O ring tires.
Silicon rear tires on aluminum rear wheels.
(back to riggenho.com main page)