(back to riggenho.com main page)
Series 3000: Ready to Race
(currently unavailable...we are working on sourcing new repro guide flags!
Please see the Vastly Improved 4000 Series....)
were $54.95 each, unassembled $5 less. 3 or more $49.95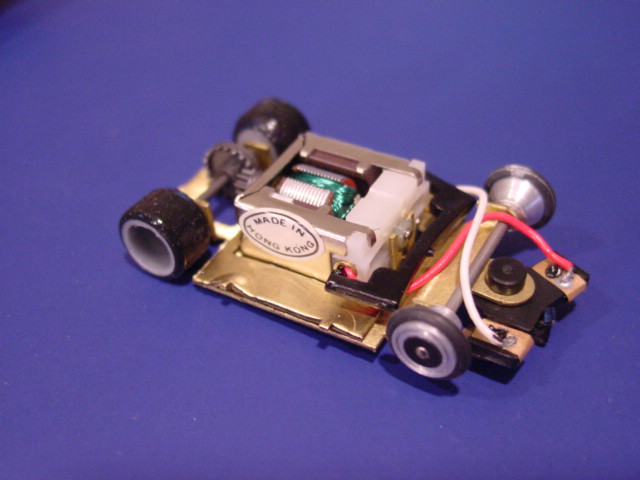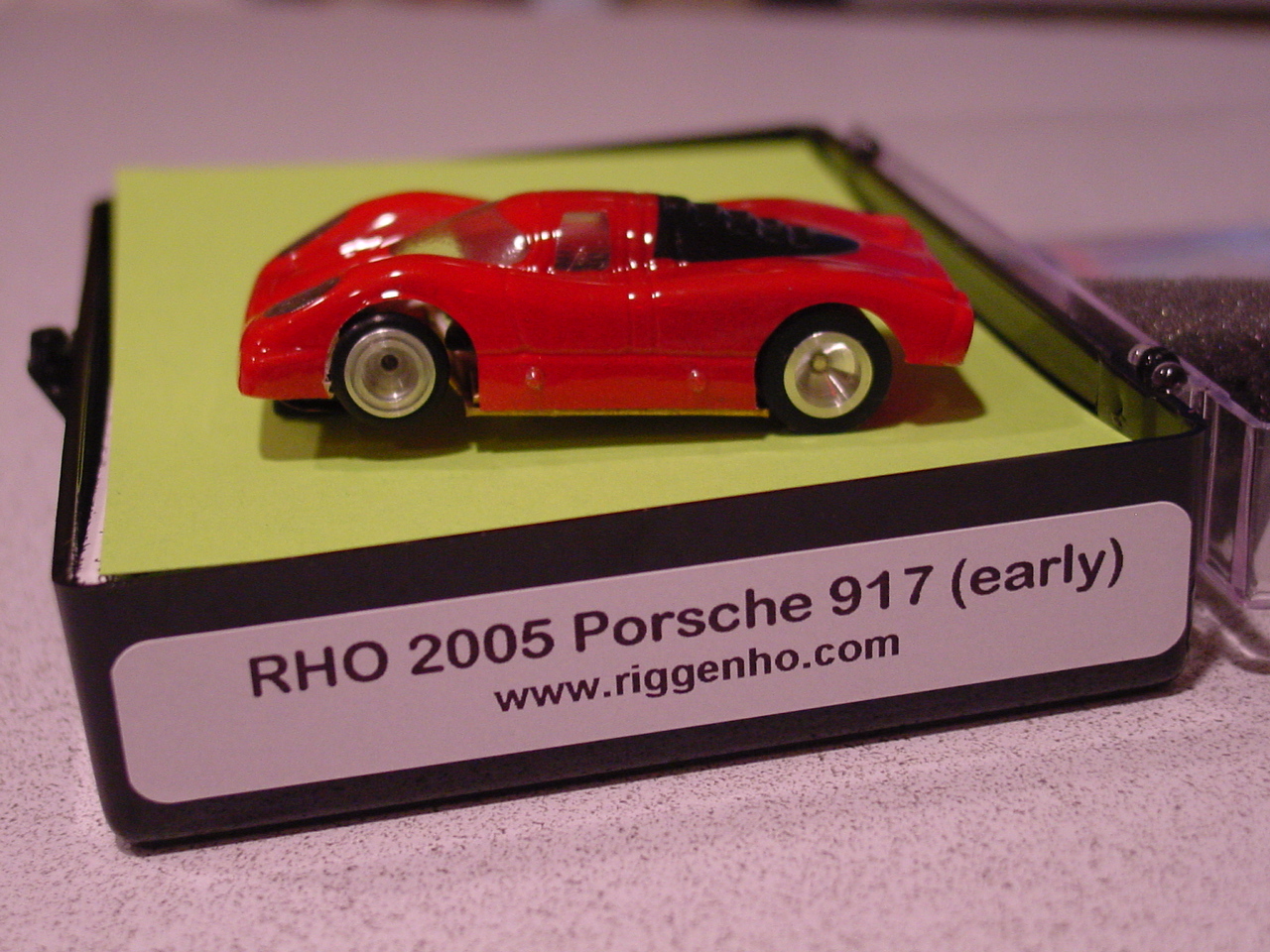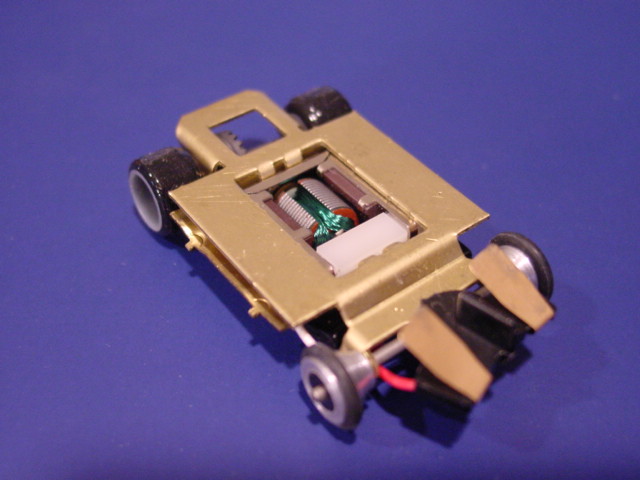 each 3000 Series RiggenHO RTR car includes:
---repro brass CAD-CAM designed Riggen chassis and shaker plate
---green wire hot can motor with AFX G+ 20:8 gear set (nice balance between torque and speed)
---repro "blade" style guide flag with retainer pin
---Wizzard brand ATF .440 tires on 340 rims and 063 axle
---Aluminum tapered independent rotation fronts with retainer pins
---your choice of any RiggenHO stock body, painted and trimmed
Contact us by e-mail to order
We will do custom modifications including rear wheels, gear sets, upgraded fronts...lets discuss it!

!!!click here to see some of our custom paint jobs...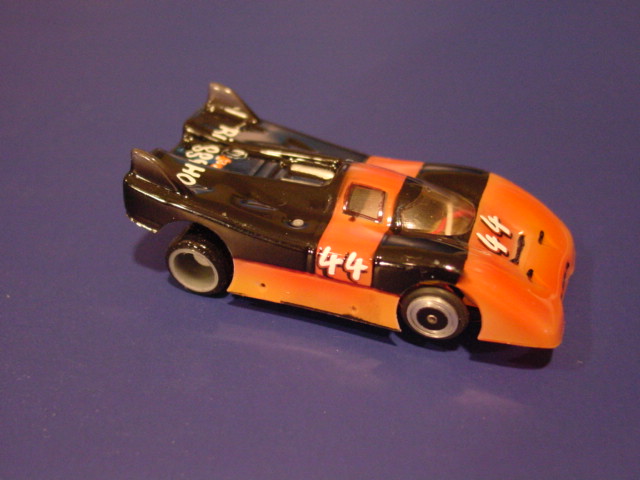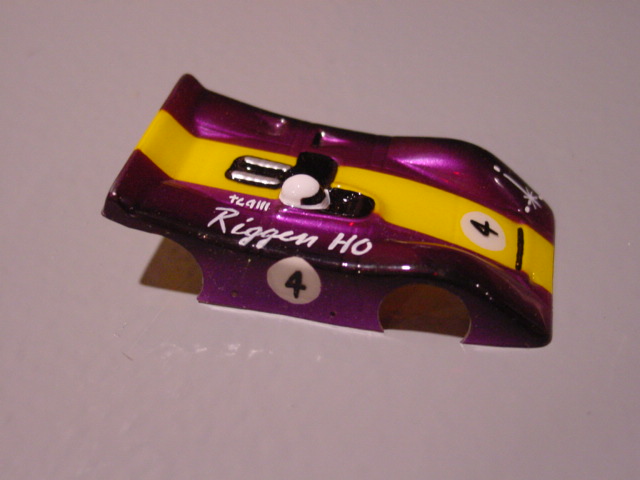 (Please note that the $54.95 price includes a standard RiggenHO body style. The example on left is wearing a "Noose" custom body. Example on right is Watson custom body)
Here's a comparison between a vintage Boss Riggen Series #103 Porshe Daytona S1
and a new RiggenHO 3000 Series with custom painted body....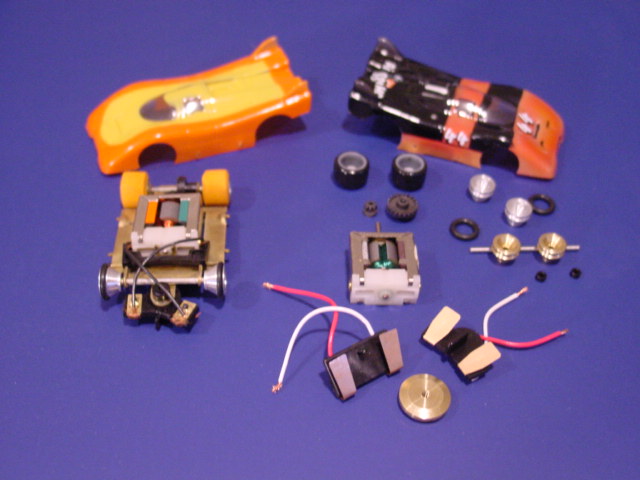 (click images for larger version)

Here are the stock body styles:
(please note, we are permanently out of stock on the 917 body in all colors, the Hot Rod in blue and green, as well as the 917 (early version) in RED)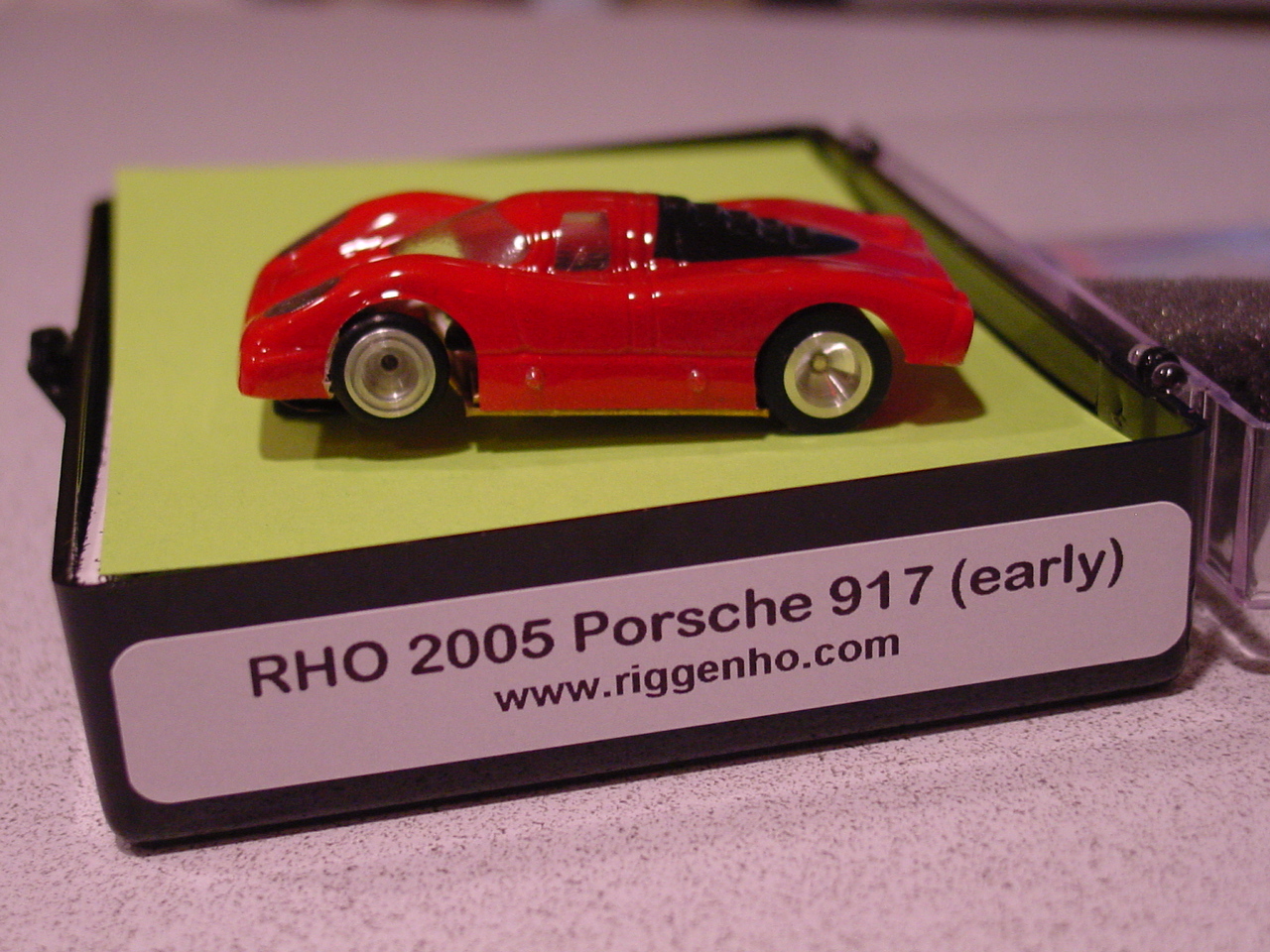 (above left;styles 001-004.....above right, Porsche 917 early version style 005



(above left 006 McLaren GT, above right custom painted Can Am bodies)

Your chassis can be easily hopped up with state of the hobby improvements including various wheel options, silicon tires and even brass gear sets. Many contemporary vendors offer parts that will help you push the envelopes of speed and control for your racing pleasure. See Performance Parts here.