(back to riggenho.com main page)
-----Winter 2009 "Magnalite" Limited Edition-----
$155 each plus US Priority Mail shipping (elsewhere at cost)

Our 2nd "Historic Chassis" Limited Edition", this of 14 cars
1975 Gary Beedle Inspired AF/X "Magna-lite"


This limited edition was inspired by a July 1975 article from Houroc News, and reprinted in "Speed and Sport" Newsletter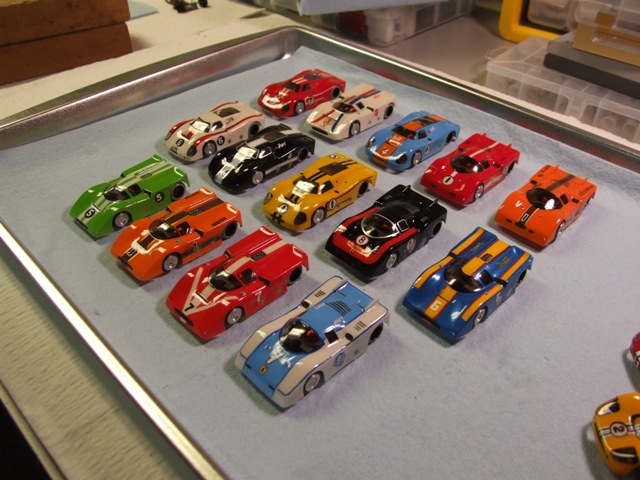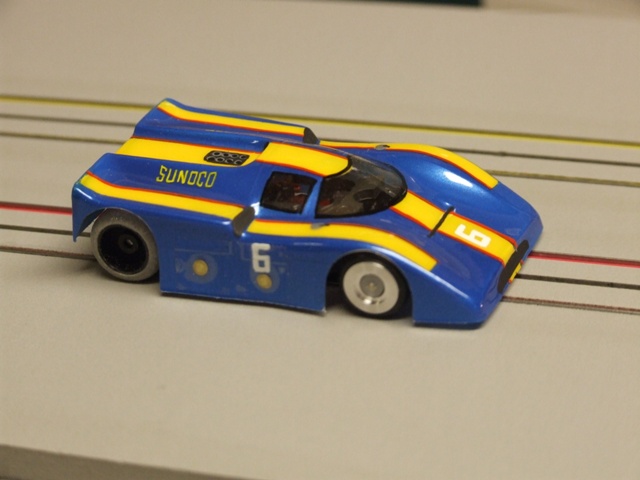 See the complete edition below......
------------------------------------------------------------------------
Ordering Details: FIRST COME FIRST SERVED...(as of XXXX am November XXX, 2009, this edition is officially sold out...)
All previous RiggenHO Limited Editions have sold out within 48 hours of release.
Releases are announced by email to all RiggenHO Newsletter subscribers.
This entire edition can be seen in the photos below, cars that have been taken are noted "--taken--" and the list will be updated as quickly as possible. Price is $155 -plus Priority Mail shipping in US (elsewhere at cost).

contact us to order yours now...
-------------------------------------------------------------------------
FEATURES:
Magnalite Limited Edition Specifications and Build Sheet
1) New-Old-Stock Aurora Magna-Traction chassis. Center bottom sanded. Rear axle bushings installed. Scale Auto aluminum body posts installed
2) H.O.S.T. Ho Slot Racing bodies painted by "Noose" in period color schemes. Wizzard brass body pins.
---1028 Ford Mk IV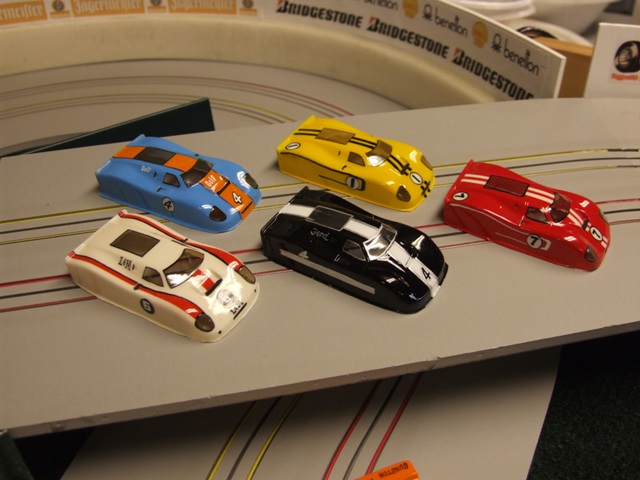 ---1032 Lola T-70


---1012 Ferrari 512S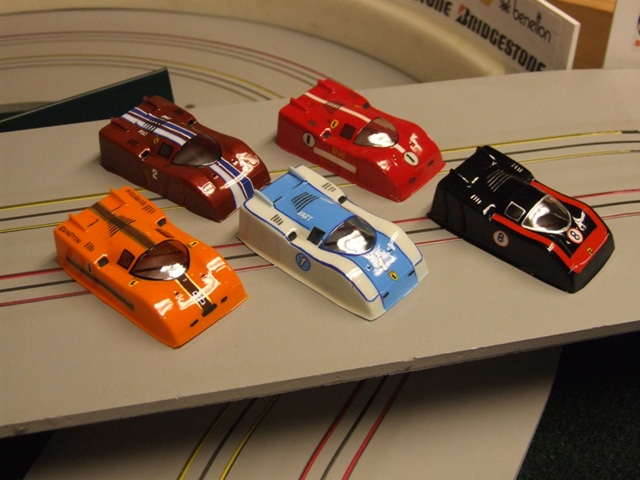 3) DC HO Motor custom wind 4-ohm 2-lam balanced motors.
4) Matched and hand selected motor magnets.
5) Super II crown gears.
6) Super II or Wizzard rear axle.
7) Sluggo Slots .456 rear silicone sponge tires.
8) JW's Speed Parts .400 aluminum independent front axle set.
Chassis were hand selected from a lot of 20 NOS units. The center spar was sanded for track clearance. Rear brass axle bushings installed. Crown gear shank trimmed back for clearance. Gear plates individually fit selected to each chassis. Body post locations were pilot hole drilled then finish drilled. Chassis are numbered on top of the clip and on the rear bottom.
Completed chassis inspected and test run on 55 LF Bowman road course for final adjustments. Bodies individually fit to chassis.
Tape applied to inside to prevent paint scratching from shaker plate. Finished units track tested again...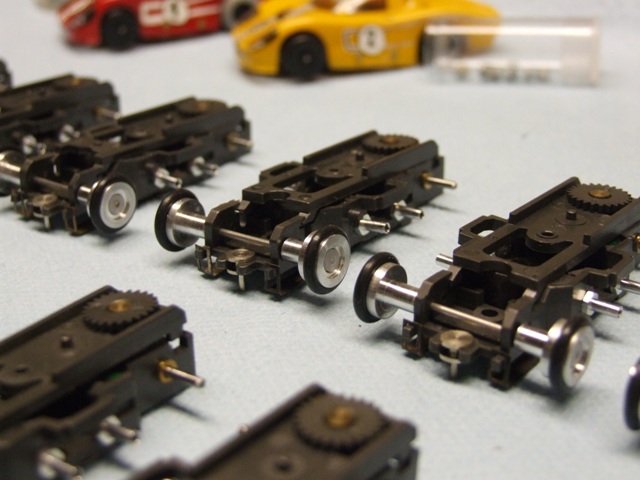 Builders Notes: (By Terry Flynn)
It almost seems that the RiggenHO.com Limited Editions were getting routine. We've done quite a few in the last two years. But this year just when I thought we couldn't think of anything new and crazy, Ron comes up with the Crowe Anglewinders, The Raynoda 4000s, and, now the A/FX Magna-Lites.
The RiggenHO Magna-Lite Limited Edition is based on a July 1975 "Speed & Sport" article by Gary Beedle. Click here for a copy of that article. As you can read, there were a lot of cool hop-up parts used in the original car. As you will also note, the original parts list called for one "Geek to put it together." Hmm… what are you trying to tell me Ron??
In order to keep the price of the cars at some manageable level, we had to forgo most of the 'unobtainium' parts. However, items like the JW's Speed Parts aluminum independent front end sets that are CNC produced are probably better than the original spec TCP part. Also the custom 4 ohm 2-lam DC HO Motor I believe is more drivable than a heavier Quad lam motor. Quad motors to me exhibit too much of a 'fly-wheel' effect. They take more time to spin up and carry too much speed into tight turns.
The keep things changed up even more, we went with Slade "Sluggo Slots" Brown's silicone sponge tires. His multi-coat process produces a quite durable tire. These particular tires' profile allows just enough drift in the corners to set the car up for apex acceleration.
Joe "Noose" Neumeister was tapped to paint period correct liveries. It is always a nervous pleasure to trim and mount his work. This round of lexans is among my favorites to date. It's hard to choose a favorite one.
This has been a fun build for me and a different challenge. There were some unique issues that "if it doesn't kill you, it'll make you stronger." Perhaps we can do another run sometime if the loyal RiggenHO.com customers twist our arms enough.
---------------------------------------------
Complete Edition (and availability)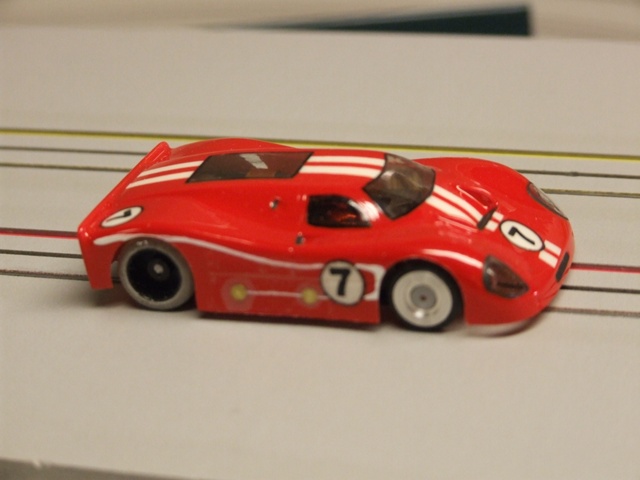 TAKEN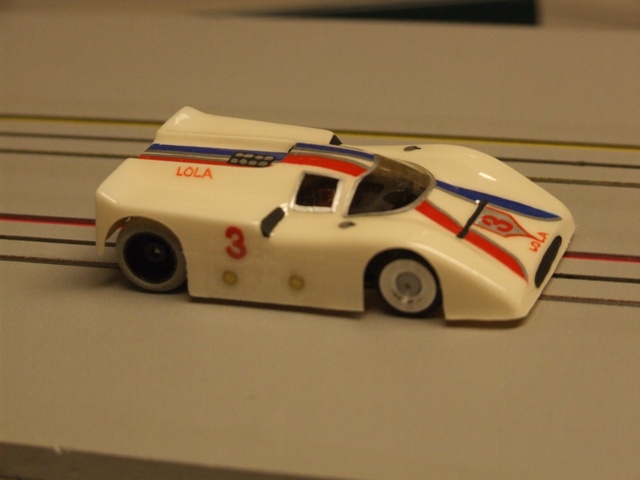 TAKEN

TAKEN

TAKEN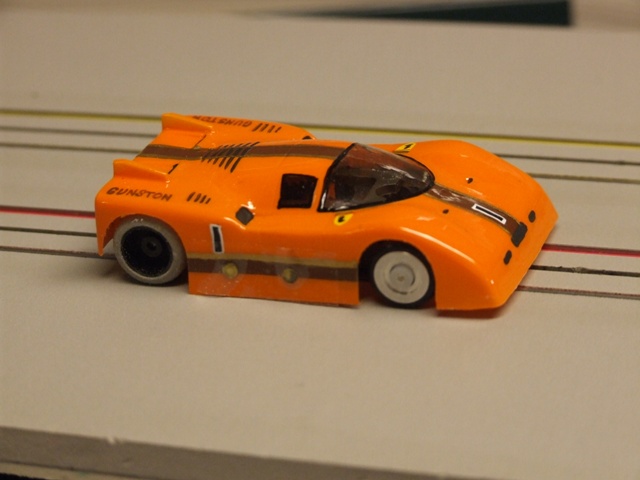 TAKEN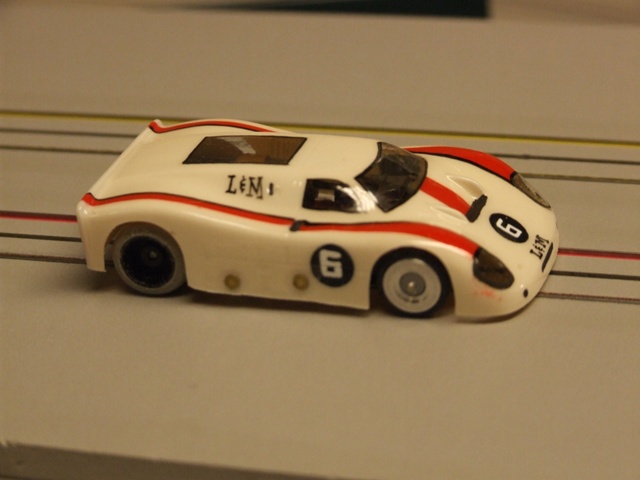 Taken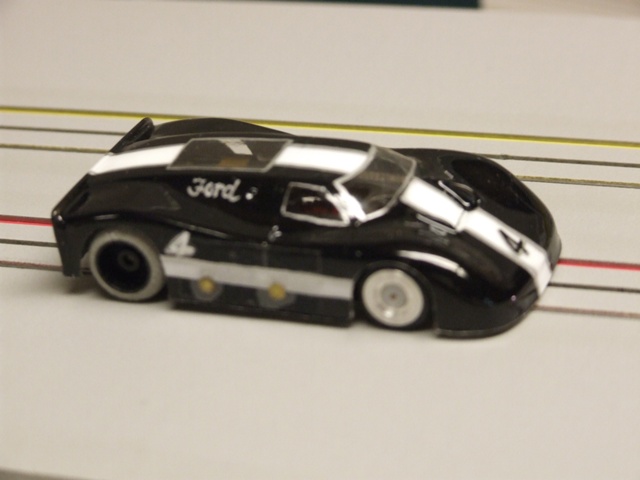 Taken

Taken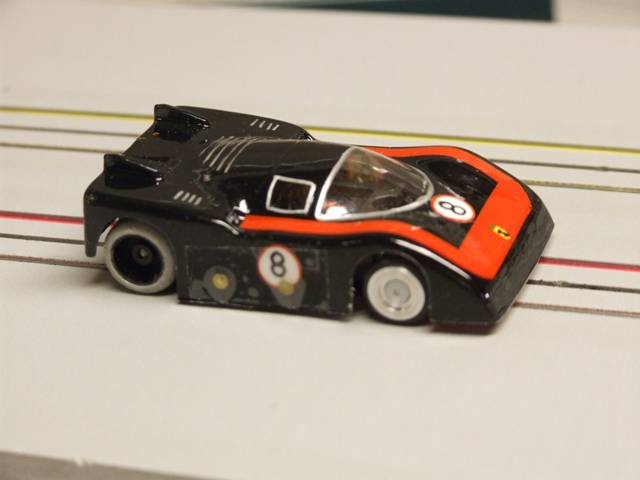 Taken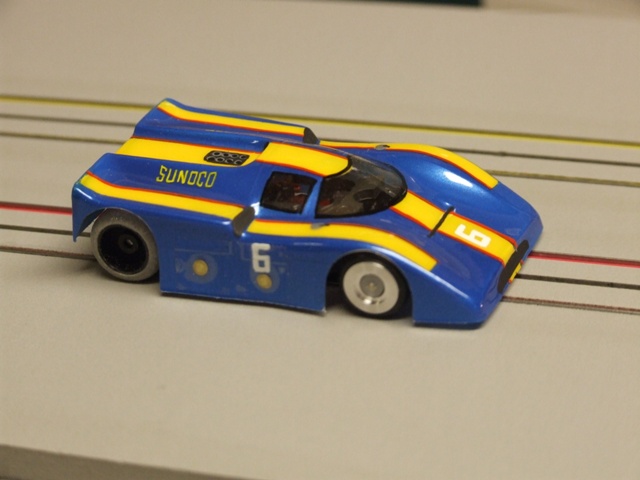 Taken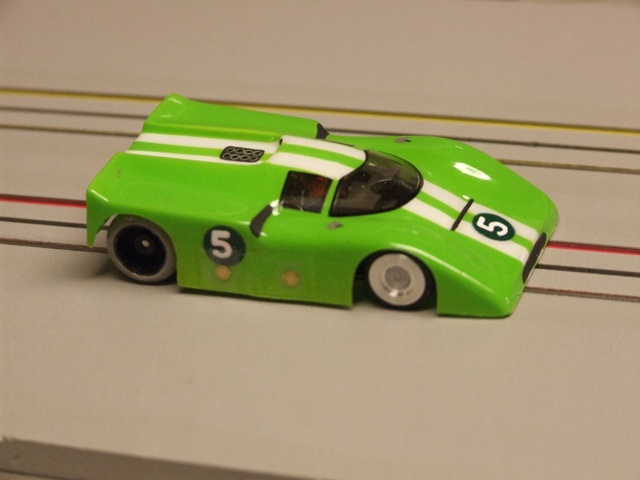 Taken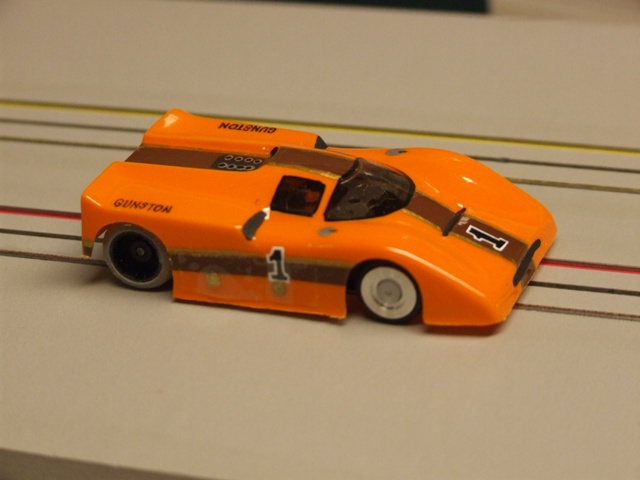 TAKEN

TAKEN

Taken
--------------------------------------------------------------------------------------------------------------------------------

Previous Flynn built Limited Editions.....

Links:
Terry Flynn email
Rich Picard web site
HOST Bodies web site
DC HO Motors web site
JW's Speed Parts web site
Sluggo's Tires email
Joe "Noose" Neumeister web site
---------------------------------------------------------------